The Brodhead Chapter of Trout Unlimited built flybraries at its April 2021 general meeting and installed them on popular streams around the Poconos.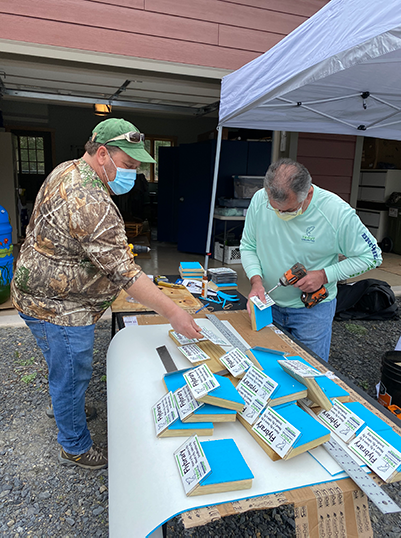 The concept of the flybrary is simple: If you have a fly, leave a fly. If you need a fly, take a fly.
The chapter currently has flybraries installed at:
Brodhead Creek at the ForEverGreen Nature preserve in Analomink,
Cherry Creek at the U.S. Fish and Wildlife Headquarters near Delaware Water Gap and near the public access section on Larsen Lane.
McMichaels Creek at the Hickory Valley Park near Stroudsburg and the Old Mill in Sciota.
More locations are coming soon.