Across Monroe County, Pennsylvania, conservation projects and educational programs improve river health.
Rivers across the Monroe County are cleaner and healthier thanks to countless volunteers with Brodhead Chapter Trout Unlimited. In the past fiscal year – from October 2015 through September 2016 – volunteers contributed more than 1,600 hours of service to the mission of this national conservation.
With five conservation projects restoring and repairing rivers, and over 20 education and outreach programs and activities to engage community in conservation that were held from Blakeslee to Delaware Water Gap and from Skytop to Saylorsburg.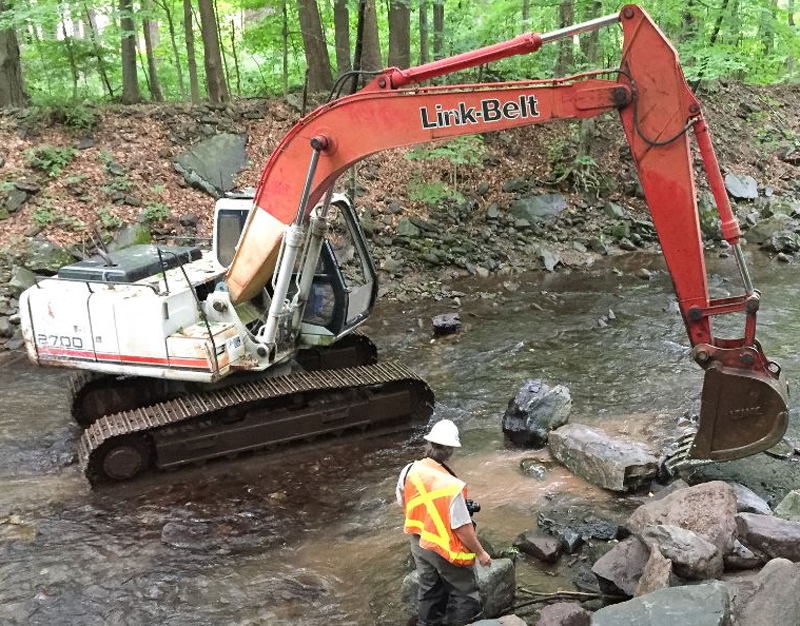 "Trout Unlimited's philosophy is simple and powerful. If you take care of the water, the fishing will take care of itself," said Todd Burns, President of the Brodhead Chapter Trout Unlimited which serves Monroe County, PA. "We are a community of people who care deeply about our local rivers and the trout and other wildlife that need clean, healthy rivers to survive and we're willing to roll up our sleeves to ensure those rivers are in better shape for our children and grandchildren."
Here in Monroe County, PA, projects and programs that improved rivers, engaged local communities and educated youth were broad and diverse in their location and impact. They included:
Restored 1,000 feet of the Pocono Creek in Tannersville, PA
Restored 1,000 feet of the McMichael Creek in Snydersville, PA
Monitored the physical and chemical properties of two streams in Monroe County as part of the Coldwater Conservation Corps program.
Worked to improve public access to public open space properties in Tannersville, PA
Installed signage promoting the catch and release of wild trout in Paradise Valley and Analomink, PA
Provided financial support for Monroe County Conservation District Programs and advocated to strengthen their environmental program.
Provided financial and volunteer support for the Monroe County Youth Field Day
Partnered with the Kunkletown, PA Major Paul Syverson Veterans Sanctuary to help veterans heal and recover from the trauma of combat through therapeutic fly fishing lessons and fishing trips
Educated more than 20 students of Pocono Mountain East School District on the importance of clean water through the Trout In The Classroom Program
Taught fly fishing to more than 20 youth campers at the Monroe County Conservation Camp in Marshalls Creek, PA
Provided a fishing opportunity for more than 70 children with a Fishing Contest held in conjunction with the Knights of Columbus in Stroudsburg, PA
Provided 10 public meetings on Conservation and Fishing topics in Bartonsville and Pocono Pines, PA
Held more than a dozen fly fishing and fly tying classes in Bartonsville, PA
These projects and so many more were thanks to the members and volunteers of Trout Unlimited and the many of supporters who provide the time, talent and resources to make Monroe County's rivers healthier.