Scott Cesari, 2006 PA State Fly-Tying Champion, will present The History of Fly Fishing in America as Seen Through the Eye of the Hook at the May 13 meeting of the Brodhead Chapter of Trout Unlimited. The meeting will be held at 7 p.m. at the Kettle Creek Environmental Center in Bartonsville.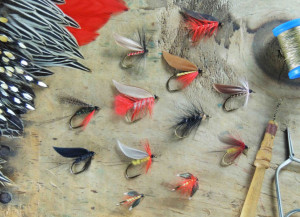 The presentation is the culmination of Scott's Pocono Patterns research project. Through his study of the flies that were created to fish the waters of the Pocono Region in NE Pennsylvania, he uncovered a wealth of fascinating angling history.
This presentation details the flies that Scott found and illustrates how the history of our sport has been shaped by these patterns. You will learn about patterns that date back as far as the mid 1800's, about the rise and fall of the famed Henryville House and it's prestigious guests, and you will see how some of these patterns can be traced back to the very first English writings on Fly Fishing from the 1600's. It really is a fascinating look at how our sport has evolved over the years and how a study of the flies helped to uncover this rich history.
WHEN: Wednesday, May 13, 2015 at 7:00 p.m.
WHERE: Kettle Creek Environmental Education Center, 8050 Running Valley Road — Bartonsville (Stroudsburg), PA 18360
GPS Coordinates for KCEEC – Kettle Creek Environmental Education Center:
Longitude (West) – 750 17' 48.552"
Latitude (North) 400 59' 21.1164"

Directions to Monroe County Conservation District and the Kettle Creek Environmental Education Center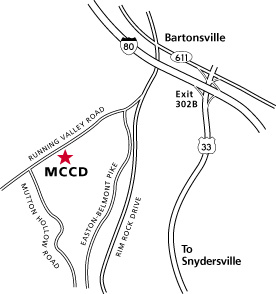 (Exit 302 I-80West or 302B I-80 East)
* Make a left onto Route 611N
* Make a left onto Rim Rock Road at second traffic light
* Follow for 0.4 mile, bear right onto N. Easton-Belmont Pike
* Follow 0.2 mile, then bear right onto Running Valley Road
* MCCD/KCEEC will be 0.7 mile on left.